Visakhapatnam, or Vizag, is a coastal gem in India with a rich tapestry of attractions. From the historic INS Kursura Submarine Museum to the serene Tenneti Park and the captivating Thotlakonda Buddhist site, Vizag offers a delightful blend of history, nature, and culture, making it a must-visit destination.
---
Follow Instagram for Travel Updates
https://www.instagram.com/m.reddyrakesh/
---
VMRDA INS Kursura Submarine Museum
Explore a decommissioned submarine, INS Kursura, converted into a museum, offering insights into naval history and technology.
VMRDA-Kailasagiri
This hilltop park offers panoramic views, lush gardens, and a ropeway, making it a favorite spot for nature enthusiasts.
Dolphin's Nose Lighthouse
Visit this historic lighthouse for stunning vistas of the Bay of Bengal and the cityscape.
VMRDA PARK
A family-friendly park with gardens, play areas, and a musical fountain, perfect for a leisurely outing.
Indira Gandhi Zoological Park
Home to diverse wildlife, this zoo offers an educational and entertaining experience for all ages.
Tenneti Park
A serene beachfront park with lush greenery and a perfect spot to watch mesmerizing sunsets.
TU 142 Aircraft Museum
Explore a decommissioned naval aircraft, TU 142, and learn about its role in maritime operations.
Rushikonda Beach
A pristine beach ideal for water sports, sunbathing, and taking in the scenic beauty.
Ross Hill Church
A historic church atop Ross Hill, offering spiritual solace and panoramic views of the city.
Yarada Beach
A secluded and picturesque beach with golden sands and gentle waves, perfect for a peaceful getaway.
Kambalakonda Wildlife Sanctuary
Discover diverse flora and fauna through trekking trails in this protected sanctuary.
Ramakrishna Beach
A popular beachfront with a bustling promenade, offering a blend of leisure and local culture.
Thotlakonda
Explore the ancient Buddhist complex with ruins and stupas, providing a glimpse into the region's history and spirituality.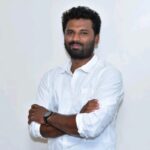 Rakesh Reddy is a SEO web marketer, with experience of managing global website customization and maintenance. His background in Market research, content marketing, competitive research, brand strategy, and account management. Worked as Digital Marketing and SEO Specialist in Picsart Inc (Bangalore), Neil Patel Digital India (Bangalore), Digicliff solutions (Bangalore), and Nikulsan Digital Agency (Bangalore)