October beckons travelers to India's diverse wonders. From the serene beauty of Kashmir to the cultural richness of Kolkata, the spiritual allure of Char Dham, and the coastal bliss of Goa, each destination offers a unique experience. Explore India's treasures this October!
---
Follow Instagram for Travel Updates
https://www.instagram.com/m.reddyrakesh/
---
Jammu And Kashmir
Experience the breathtaking beauty of the Himalayas, serene lakes, and vibrant culture in the "Paradise on Earth."
Bir Billing
A paradise for paragliders, this destination offers stunning landscapes and thrilling adventures.
Lahaul And Spiti
Explore remote valleys, ancient monasteries, and rugged terrain in this Himalayan region.
Rishikesh
A spiritual and adventure hub on the Ganges, known for yoga, rafting, and serene temples.
Jodhpur
Discover the "Blue City" with its majestic forts, palaces, and desert charm.
---
Follow Instagram for Travel Updates
https://www.instagram.com/m.reddyrakesh/
---
Bandhavgarh National Park
Spot tigers and diverse wildlife in this renowned national park.
Pachmarhi
A hill station with lush forests, waterfalls, and historical caves.
Hampi
Explore the UNESCO-listed ruins of an ancient city, a surreal blend of history and artistry.
Mysore
Known for its grand palaces, vibrant markets, and cultural heritage.
Wayanad
Immerse in Kerala's natural beauty with lush forests, tea plantations, and wildlife.
Rajgir
Visit the ancient city with historical sites, hot springs, and Buddhist connections.
Digha
A coastal town with serene beaches, perfect for a seaside escape.
Kolkata
Experience the cultural capital's Durga Puja festivities and rich history.
Lachen
A gateway to stunning landscapes and monasteries in North Sikkim.
Manas National Park
A UNESCO World Heritage Site with diverse flora and fauna.
Agra
Visit the iconic Taj Mahal and explore Mughal architecture.
Jaisalmer
The "Golden City" offers desert adventures and architectural wonders.
Ziro
A tranquil valley in Arunachal Pradesh known for its scenic beauty and tribal culture.
Ladakh
High-altitude landscapes, monasteries, and adventure await in this Himalayan region.
Goa
Enjoy beaches, nightlife, and Portuguese heritage in this popular destination.
Varkala
A coastal town with stunning cliffs, beaches, and a relaxed ambiance.
Nainital
A charming lake town with boating, viewpoints, and a pleasant climate.
Ganapatipule
A serene beach destination in Maharashtra.
Nalanda
Explore the ancient ruins of Nalanda University, a UNESCO World Heritage Site.
Munnar
Tea gardens, waterfalls, and hilltop vistas make Munnar a paradise in Kerala.
Andaman & Nicobar Islands
Pristine beaches, coral reefs, and water adventures await in this tropical paradise.
Ooty
A popular hill station with botanical gardens, lakes, and Nilgiri Mountain Railway.
Sunderbans Tiger Reserve
Discover the world's largest mangrove forest and its unique wildlife.
Char Dham
Embark on a spiritual journey to the sacred shrines of Yamunotri, Gangotri, Kedarnath, and Badrinath.
Jim Corbett National Park
Spot tigers and wildlife in the first national park of India.
Shimla
The "Queen of Hills" offers colonial charm, scenic beauty, and pleasant weather.
Alleppey
Cruise the backwaters of Kerala in houseboats, savoring nature's beauty.
Shillong
A hill station with waterfalls, caves, and a vibrant culture in Meghalaya.
Kutch
Experience the Rann Utsav and vast desert landscapes in Gujarat.
Puri
A spiritual destination known for the Jagannath Temple and serene beaches.
Lakshadweep
Enjoy coral atolls, clear waters, and water sports in this tropical paradise.
Kodaikanal
A hill station with forests, lakes, and a pleasant climate in Tamil Nadu.
Majuli Island
Explore the world's largest river island in Assam.
Keibul Lamjao National Park
Visit the world's only floating national park in Manipur.
---
Follow Instagram for Travel Updates
https://www.instagram.com/m.reddyrakesh/
---
Experience diverse landscapes, cultures, and adventures in these top destinations to visit in October.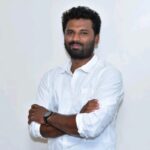 Rakesh Reddy is a SEO web marketer, with experience of managing global website customization and maintenance. His background in Market research, content marketing, competitive research, brand strategy, and account management. Worked as Digital Marketing and SEO Specialist in Picsart Inc (Bangalore), Neil Patel Digital India (Bangalore), Digicliff solutions (Bangalore), and Nikulsan Digital Agency (Bangalore)