India's enchanting diversity beckons travelers with its scenic wonders, historical treasures, and vibrant traditions. From the Himalayan heights of Leh Ladakh to the coastal charm of Goa, India offers a kaleidoscope of experiences for all types of travelers, making it a must-visit destination on any adventurer's list.
---
Follow Instagram for Travel Updates
https://www.instagram.com/m.reddyrakesh/
---
Best and Top Places to Visit in India
From the iconic Taj Mahal in Agra to the tranquil backwaters of Kerala, India boasts architectural marvels, spiritual sanctuaries, and a myriad of cultural festivals. Immerse yourself in the colors, flavors, and rhythms of India, where every corner reveals a new and unforgettable experience.
Vishakapatnam
Known for its stunning beaches and vibrant culture, Vishakapatnam offers a mix of natural beauty and urban life.
More detailed tourism information about Vishakapatnam / Vizag
Vijayawada
Explore the historical landmarks and vibrant street life in this bustling city on the banks of the Krishna River.
Leh Ladakh
A high-altitude desert with breathtaking landscapes, Leh Ladakh is a paradise for adventure seekers and nature lovers.
Srinagar
The "Venice of the East," Srinagar boasts serene Dal Lake, Mughal gardens, and vibrant handicrafts.
Manali
A picturesque hill station, Manali is perfect for nature enthusiasts, adventure sports, and scenic drives.
Coorg
Known for its coffee plantations, Coorg offers lush landscapes, trekking, and a tranquil escape.
Andaman
Discover pristine beaches, coral reefs, and water adventures on these beautiful islands.
Udaipur
The "City of Lakes" is famous for its palaces, lakeside views, and royal heritage.
Gangtok
Nestled in the Himalayas, Gangtok offers stunning views, Buddhist monasteries, and a serene ambiance.
Munnar
A tea-lover's paradise, Munnar features rolling hills, lush greenery, and aromatic tea plantations.
Goa
Famous for its beaches, nightlife, and Portuguese heritage, Goa is a top tourist destination.
Kodaikanal
Known as the "Princess of Hill Stations," Kodaikanal offers scenic beauty, lakes, and trekking trails.
Ooty
Ooty's cool climate, tea gardens, and Nilgiri Mountain Railway make it a favorite hill station.
Alleppey
Explore the backwaters of Kerala in houseboats, indulge in authentic cuisine, and enjoy tranquil surroundings.
Lonavala
A popular weekend getaway, Lonavala offers lush landscapes, waterfalls, and historic caves.
Lakshadweep
This tropical paradise features coral reefs, clear waters, and a serene island life.
Varanasi
One of the world's oldest cities, Varanasi is known for its spiritual significance and the Ganges River.
Jaipur
The "Pink City" offers grand palaces, vibrant markets, and rich Rajasthani culture.
Rishikesh
A spiritual hub and adventure destination, Rishikesh is famous for yoga and river rafting.
Mcleodganj
Home to the Dalai Lama, Mcleodganj offers Tibetan culture, trekking, and stunning vistas.
Darjeeling
Known for its tea gardens and Himalayan views, Darjeeling is a serene hill station.
Nainital
A charming lake town, Nainital offers boating, hilltop viewpoints, and a pleasant climate.
Varkala
Varkala boasts scenic cliffs, golden beaches, and a laid-back vibe.
Shimla
The "Queen of Hills" features colonial architecture, scenic walks, and a historic charm.
Mussoorie
A popular hill station with waterfalls, viewpoints, and a pleasant climate.
Dalhousie
Dalhousie offers colonial-era architecture, serene landscapes, and hiking trails.
Amarnath
A pilgrimage site, Amarnath features an ice cave and spiritual significance.
Mount Abu
Rajasthan's only hill station, Mount Abu offers a cool retreat with temples and lakes.
Wayanad
Nature lovers can explore lush forests, waterfalls, and wildlife in Wayanad.
Pachmarhi:
Known as the "Queen of Satpura," Pachmarhi offers waterfalls, caves, and trekking.
Mumbai
India's financial hub, Mumbai offers a vibrant urban experience with Bollywood, historic sites, and beaches.
Agra
Home to the iconic Taj Mahal, Agra showcases Mughal architecture and rich history.
Kolkata
Kolkata is known for its cultural heritage, intellectual pursuits, and culinary delights.
Bangalore
The "Silicon Valley of India" combines technology with a rich cultural scene and pleasant climate.
Jodhpur
The "Blue City" offers majestic forts, palaces, and a glimpse into Rajasthan's royal history.
Amritsar
Visit the Golden Temple and experience Sikh culture in Amritsar.
Delhi
The capital city boasts historical landmarks, diverse cuisine, and a vibrant urban culture.
Jaisalmer
Explore the "Golden City" with its desert forts, sand dunes, and camel safaris.
Ujjain
A spiritual destination, Ujjain is known for its temples and Kumbh Mela.
Hyderabad
A blend of tradition and technology, Hyderabad offers historic sites and a thriving IT industry.
Pondicherry
Pondicherry combines French colonial charm, spiritual retreats, and beautiful beaches.
Khajuraho
Famous for its intricate temples with erotic sculptures, Khajuraho is a UNESCO World Heritage Site.
Chennai
Chennai, the "Gateway to the South," offers cultural heritage, beaches, and South Indian cuisine.
Alibaug
A coastal town near Mumbai, Alibaug is known for its beaches, historic forts, and water sports.
---
These top places in India offer diverse experiences, reflecting the country's rich culture, history, and natural beauty. Whether you seek adventure, spirituality, or relaxation, India has something to offer every traveler.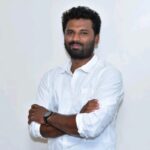 Rakesh Reddy is a SEO web marketer, with experience of managing global website customization and maintenance. His background in Market research, content marketing, competitive research, brand strategy, and account management. Worked as Digital Marketing and SEO Specialist in Picsart Inc (Bangalore), Neil Patel Digital India (Bangalore), Digicliff solutions (Bangalore), and Nikulsan Digital Agency (Bangalore)