Highest Paying Jobs In India
There has been a significant boost and change in the job market in India. Now, working in the government sector, or professions like doctor and engineer are no longer considered in the list of the highest paying jobs in India. Even if these job choices are well-respected to date, several other career prospects have brought an evolution in the Indian job market.
Most students get confused with their career choices, but money can be crucial to motivate them for one specified goal. The salary and career opportunities with the top highest paying jobs in India will undoubtedly boost their morale. So, if you too want to know which are the highest paying jobs in India, then you've come to the right place.
Here are some of the highest-paying jobs in India.
1. Data Scientist
Data scientists are analytical specialists who apply their skills and knowledge in social science and technology to manage and assess data. This job profile is the best among the list of top 10 highest paying jobs in India.
The base salary ranges between 4-12 lacs INR per annum for certified professionals with no experience. A certified data scientist with years of experience and expertise can get a salary ranging from 60-70 lacs INR per annum.
2. Digital Marketing
Digital marketing uses effective digital communication tools like social media, search engines, email, and websites for advertising business content. Job profiles like SEO analysts, brand marketing managers are common in this field.
This profession is considered one of the highest paying jobs in India for freshers as the salary ranges from 4-6 lacs per annum. Those with 5-6 years of experience earn around 10-12 lacs per annum, whereas professionals with 10-12 years of experience earn 20-22 lacs per annum.
3. Machine Learning Specialists
Artificial intelligence and machine learning technology have created a significant impact on the business world. All data-driven decisions are taken and set by these AI and ML experts in the corporate world. Machine learning analyst is considered one of the highest paying jobs in India for experienced professionals.
MI specialists with years of experience can get salaries up to 22-24 lacs per annum. However, entry-level professionals get 8-9 lacs per annum. This lucrative job career in machine learning is filled with vast opportunities to proliferate.
Ending Note
These are the three top highest paying jobs in India mentioned above. Several other highest paying jobs that come under the top 10 list includes medical professionals, lawyer, investment banker, software engineer, chartered accountant, management consultant, and blockchain developers.
Related information: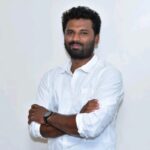 Rakesh Reddy is a SEO web marketer, with experience of managing global website customization and maintenance. His background in Market research, content marketing, competitive research, brand strategy, and account management. Worked as Digital Marketing and SEO Specialist in Picsart Inc (Bangalore), Neil Patel Digital India (Bangalore), Digicliff solutions (Bangalore), and Nikulsan Digital Agency (Bangalore)