Future Of Online Education In India
Online education has become the emerging and recurrently growing education system in India. After the New Education Policy (NEP) in 2020, the future of online education in India in 2022 will evolve with several changes for better prospects and some setbacks.
According to UNESCO, around 1.37 billion students in 138 countries had been affected by the school and universities closure due to the pandemic. After the global impact of the pandemic, online education has become the only reliable option to engage teachers and students. Digital media played a huge role in connecting the world for education in a digitized way like e-books, digital classrooms, pdfs, and more.
Now, let's see how the new education policy 2020 will positively impact online education in India in 2021, followed by the upcoming years.
1. Preliminary Studies For Online Education
The Education Council will regulate colleges and universities in India to research to maximize digital education's advantages. It will include research on knowing the most convenient format of e-learning content to lower the risk of device addiction among the students.
2. Tools And Methods For Digital Education
The extension of e-learning platforms will be encouraged for teachers to enable a user-friendly interface. Teachers will get updated and assisted with advanced tools such as two-way audio and video calling interfaces to conduct digital classes and evaluate students' performances.
3. Digital/Online Infrastructure
The government will invest in developing public interoperable and digital infrastructure, enabling its use through multiple platforms. The aim is to create and design it in such a way that the technology never gets outdated over time. This will undoubtedly boost the online education market in India in 2021.
4. Teacher Training Programme
Teachers who are well-acquainted with the conventional teaching style will be given additional training to enhance their skills to teach on online platforms. This program will aim to improve student-teacher engagement via several resources.
5. Courses Availability In Diverse Languages
For ensuring that every corner of India avails the advantage of online education, the courses will be available in diverse languages. The community and TV radios will be used in rural areas to telecast the pre-recorded classes for the students in their regional languages. It will ensure easy accessibility of study materials and convenient education options.
Ending Note
Several more factors contribute to the rapid growth of online education in India. The government and educational institutions are trying their best to alleviate the few drawbacks associated with this technology-based solution. In the next few years, e-learning will become the primary source of acquiring knowledge in India.
Related information: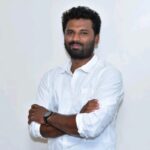 Rakesh Reddy is a SEO web marketer, with experience of managing global website customization and maintenance. His background in Market research, content marketing, competitive research, brand strategy, and account management. Worked as Digital Marketing and SEO Specialist in Picsart Inc (Bangalore), Neil Patel Digital India (Bangalore), Digicliff solutions (Bangalore), and Nikulsan Digital Agency (Bangalore)