About Accenture Company ❤️
What is Accenture Known For:
Accenture PLC, formerly known as Accenture Consulting, is one of the best multinational companies specializing in IT operations and consulting services. The more you learn about the Accenture company, the better you will understand how credible and well-reputed it is in the international business circuit. According to the Fortune Global 500 company, Accenture recorded a revenue of $44.33 billion in 2020 with employment status of 569,000.
Accenture: Company Profile
Accenture is an Ireland-based company with its headquarters in Dublin. This company specializes in business operations related to IT and consulting services. The current CEO of the company is Julie Sweet. This public limited company has a current market value of about $199,585 million.
If you already know a few things about the Accenture company profile, you can learn how rapidly this company has grown and evolved over the years. This MNC has now employed more than 500,000 people in 200 cities across 50 different countries for offering services across technology, consulting, communication and operations. In addition, Accenture is operating more than 100 innovation hubs for developing cloud-based and digital solutions for extensive industrial uses.
Accenture: Specialized Careers
Any individual can opt for specialized careers in Accenture as the company offers practices for a different way to create innovation.
Accenture strategy helps in shaping the future with the infusion of business and technology.
Accenture Operations ensures the best results with proper infrastructure, cloud-based, and business process services.
Accenture Digital enables career opportunities with new intelligence, new experiences, and newly established connections.
Accenture Consulting offers services to evolve businesses with industrial expertise and proper insights.
Accenture Technology is a specialized career in this company that boosts businesses with top-notch solutions utilizing the latest advanced technologies.
Accenture Security is one of the unique careers that cater to the tailored cybersecurity services to create resilience for business data security.
Accenture: Awards And Recognition
With all the details about the Accenture company, you cannot miss knowing the awards and recognitions by this company.
Accenture was ranked 169 on the Forbes Global 2000 this year.
The Irish-based company was ranked two among the top 50 companies for diversity in 2021 by DiversityInc.
The company was recognized for the 14th time by the Ethisphere Institute in 2021.
Accenture was named one of the best 100 companies to work for (2009-2021) by Fortune.
Accenture became the world's most admired IT services company, named by Fortune magazine in 2021.
Accenture Careers
Accenture hiring many jobs each day, each week, and each month. Find Accenture jobs from here.
Popular Cities:
Hyderabad | Bengaluru | Chennai | Mumbai | Pune | Delhi-NCR
Expertise:
Account Leadership
Advisory
Analytics and Insights
Business & Technology Integration
Business Process Delivery
Business Process Specialization
Cloud
Design
Engineering & Networks
Finance
Human Resources
Industry Solutions & Services
Information Technology Operations
Infrastructure
Legal & Commercial Services
Management Consulting
Marketing & Communications
Performance, Risk & Quality
Portfolio and Delivery Management
Product, Service & Offering Development
Program, Project & Service Mgmt
Research & Innovation
Sales
Security
Software Eng
Solution Architecture
Strategy
Technology Arch
Workplace Management & Service Solutions
Final Thoughts
This short guide has all the necessary details about Accenture company in a crisp, concise, and understandable way. So, get the best knowledge out of it.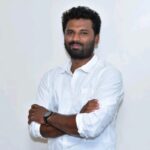 Rakesh Reddy is a SEO web marketer, with experience of managing global website customization and maintenance. His background in Market research, content marketing, competitive research, brand strategy, and account management. Worked as Digital Marketing and SEO Specialist in Picsart Inc (Bangalore), Neil Patel Digital India (Bangalore), Digicliff solutions (Bangalore), and Nikulsan Digital Agency (Bangalore)