Advantages And Disadvantages Of Online Classes
Education is the lifetime key to a successful career and comfortable adulthood. Learning is crucial for those who are career-focused and want to achieve success on both professional and personal levels. However, many of us feel it's challenging to add new goals to the busy and demanding life schedule. Online classes are the ideal solution for it.
After the global impact of the pandemic, you have seen the growing and upsurging importance of digital learning across the world. Schools, colleges, and offices were given classes online for their formal learning. You can learn any subject, at any place in the world, anytime, with online classes. It is evident that anything has its pros and cons. Here, you will learn both advantages and disadvantages of online classes in today's era.
Advantages of Online Classes
1. Convenience:
Convenience becomes the first crucial factor when talking about the advantages of online classes. Some of you may work or have a commute throughout the day. Going to physical classes can be hectic and stressful. However, with online classes, you can learn virtually from the comfort of your home. Also, you can later look for the videos that you may have missed during the live class.
2. Flexibility:
When talking about the advantages and disadvantages of online classes, flexibility becomes a crucial topic. In online classes, you will enjoy maximum flexibility in learning and attending classes. You can save hours of travel to the physical location of the class with online courses. You can pick your own time to study. You may not find any instructor at 2 AM., but you will have a significant number of recorded sessions to clear your doubts.
3. Affordability:
The significant perk of enrolling in online classes is the considerable amount of savings from the education institution. This is because you won't have to rely on their physical classrooms and amenities to learn the course. Thus, online classes can be considered a cost-efficient mode of learning for students. You can save on travel expenses, books, supplies, and more.
Disadvantages of Online Classes
1. Needs Self-Discipline:
When discussing the advantages and disadvantages of online classes during the lockdown, self-discipline became the major drawback for students. Most students were physically accountable to attend the institution's classes. However, online classes have made them lazier as they lost the self-discipline to be punctual and attentive at home.
2. Technical Issues:
The standard drawback of online classes is technical issues. When your class video or audio buffers in between a vital chapter discussion, you will feel annoyed and disrupted. At times, students have to install apps that are inconvenient with performances. Internet connection issues are the most common issues faced in online classes.
Final Thoughts
So, overall the advantages of online classes always outweigh the disadvantages. In this rapidly advancing digitization, you must go for online classes to enjoy its benefits to the fullest. For the drawbacks, you can resolve those issues easily.
Related Information: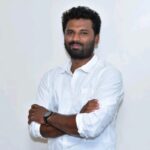 Rakesh Reddy is a SEO web marketer, with experience of managing global website customization and maintenance. His background in Market research, content marketing, competitive research, brand strategy, and account management. Worked as Digital Marketing and SEO Specialist in Picsart Inc (Bangalore), Neil Patel Digital India (Bangalore), Digicliff solutions (Bangalore), and Nikulsan Digital Agency (Bangalore)