So, You're planning to Create a Youtube channel?
You can find and watch your best and liked videos a Google Account. But it's not possible to post the videos from the Google Account, without YouTube channel. YouTube channel won't create automatically if you have Google account also.
You can create your channel for you or your business on either the YouTube Desktop website or the YouTube mobile application or mobile website.
Create a Personal or Business YouTube channel:
Follow these instructions to create your Personal or Business YouTube channel.
Sign in to YouTube on a computer or the mobile site.
Click your profile picture (DP).
Create a channel.
You'll be asked to create a channel.
Check the details (with your Google Account name and photo).
Confirm to create your channel.
Thanks for reading, hope it's helps you to create YouTube channel for your personal works or business works.
All the Very Best.
Create your brand with us, by adding your business us. Add Your Business Now.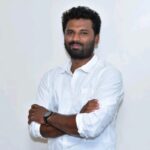 Rakesh Reddy is a SEO web marketer, with experience of managing global website customization and maintenance. His background in Market research, content marketing, competitive research, brand strategy, and account management. Worked as Digital Marketing and SEO Specialist in Picsart Inc (Bangalore), Neil Patel Digital India (Bangalore), Digicliff solutions (Bangalore), and Nikulsan Digital Agency (Bangalore)