If you are a student looking for WordPress hosting, there are several factors you should consider while selecting a hosting provider:
Affordability: As a student, you may have a limited budget, so it is essential to find a hosting provider that offers affordable plans. Look for providers that offer student discounts or special pricing for educational institutions.
Ease of use: As a student, you may not have much experience with website hosting, so it is crucial to choose a provider that offers a user-friendly control panel and easy-to-use tools.
Features: Look for a hosting provider that offers the features you need, such as unlimited storage and bandwidth, automatic backups, and one-click WordPress installation.
Performance: Choose a hosting provider that offers fast page loading times and high uptime to ensure your website is always accessible.
Support: As a beginner, you may need help with website management and troubleshooting. Ensure that the hosting provider offers 24/7 customer support via phone, email, or live chat.
Based on these factors, here are some of the top WordPress hosting providers for students:
Bluehost
SiteGround
DreamHost
A2 Hosting
InMotion Hosting
It's important to do thorough research and read customer reviews before selecting a WordPress hosting provider for your student website. Additionally, you can consider using a shared hosting plan or a free WordPress hosting provider to save on costs.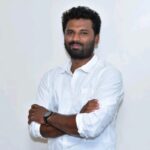 Rakesh Reddy is a SEO web marketer, with experience of managing global website customization and maintenance. His background in Market research, content marketing, competitive research, brand strategy, and account management. Worked as Digital Marketing and SEO Specialist in Picsart Inc (Bangalore), Neil Patel Digital India (Bangalore), Digicliff solutions (Bangalore), and Nikulsan Digital Agency (Bangalore)