Choosing the best WordPress hosting for agencies can be a critical decision as it can affect the overall performance of your client's websites. Here are some factors you should consider while selecting a WordPress hosting provider for agencies:
Performance: The hosting provider should offer fast page loading times, high uptime, and quick response times. Look for providers that offer solid-state drives (SSDs) or content delivery networks (CDNs) to ensure faster load times.
Scalability: As an agency, you will likely have multiple clients with varying traffic and resource requirements. Choose a hosting provider that can accommodate the growth of your client's websites.
Security: Look for a provider that offers robust security features, including SSL certificates, firewalls, and malware detection. Additionally, check if the provider offers regular backups and disaster recovery options.
Support: As an agency, you will need timely and efficient support to keep your clients' websites up and running. Ensure that the hosting provider offers 24/7 customer support via phone, email, or live chat.
Price: While the cost should not be the sole determining factor, it is important to consider the hosting provider's pricing plans and whether they offer flexible pricing options.
Based on these factors, here are some of the top WordPress hosting providers for agencies:
Elementor – Best Support
WP Engine
Kinsta
Flywheel
Liquid Web
SiteGround
It's important to do thorough research and read customer reviews before selecting a WordPress hosting provider for your agency.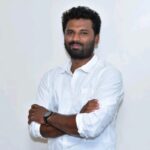 Rakesh Reddy is a SEO web marketer, with experience of managing global website customization and maintenance. His background in Market research, content marketing, competitive research, brand strategy, and account management. Worked as Digital Marketing and SEO Specialist in Picsart Inc (Bangalore), Neil Patel Digital India (Bangalore), Digicliff solutions (Bangalore), and Nikulsan Digital Agency (Bangalore)