Graphic Design Course Fees in India:
The cost of graphic design courses in India varies based on factors like the institute and course duration. Short-term courses typically range from ₹30,000 to ₹2,50,000, while degree programs may cost between ₹1,00,000 and ₹5,00,000 on average.
Best Places to Learn Graphic Designing in India:
National Institute of Design (NID)
National Institute of Fashion Technology (NIFT)
Srishti Institute of Art, Design and Technology
Industrial Design Centre (IDC), IIT Bombay
Wigan and Leigh College India
Add on Institutes:
Arena Animation:
With multiple centers across India, Arena Animation offers courses in graphic design, animation, and multimedia.
MAAC (Maya Academy of Advanced Cinematics):
MAAC has numerous centers in various cities, providing courses in animation, VFX, and multimedia, including graphic design.
Frameboxx Animation & Visual Effects:
Frameboxx has centers in several cities and offers courses in graphic design, animation, and visual effects.
Zee Institute of Creative Art (ZICA):
ZICA has centers in different cities, providing courses in animation, VFX, and graphic design.
Apeejay Institute of Design:
Located in Delhi, AID offers design courses, including graphic design, at both undergraduate and postgraduate levels.
Institute of Creative Excellence (ICE):
With centers in multiple cities, ICE provides courses in animation, VFX, and graphic design.
Web Designing Institute (WDI):
This institute, with centers in various cities, offers courses in web design, graphic design, and multimedia.
What to Know Before Joining Graphic Designing Courses:
Course Content:
Review the curriculum to ensure it covers essential graphic design tools, techniques, and industry trends.
Institute Reputation:
Choose reputable institutes with experienced faculty and successful alumni.
Facilities and Resources:
Ensure access to well-equipped labs, design software, and practical training.
Placement Assistance:
Check if the institute provides career support and industry connections for placements.
Course Duration:
Understand the time commitment required for the course and if it aligns with your goals.
Cost and Financials:
Consider tuition fees, additional costs, and available scholarships or financial aid.
Portfolio Development:
Emphasize courses that include hands-on projects to build a strong design portfolio.
Industry Exposure:
Opt for courses that offer industry exposure through internships or industry collaborations.
Before making a decision, research thoroughly, visit campuses if possible, and speak to current students or alumni for insights.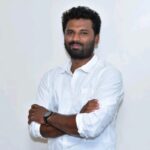 Rakesh Reddy is a SEO web marketer, with experience of managing global website customization and maintenance. His background in Market research, content marketing, competitive research, brand strategy, and account management. Worked as Digital Marketing and SEO Specialist in Picsart Inc (Bangalore), Neil Patel Digital India (Bangalore), Digicliff solutions (Bangalore), and Nikulsan Digital Agency (Bangalore)