Graphic design is a dynamic and creative field that plays a pivotal role in conveying messages, ideas, and information through visual mediums. Whether you're looking to pursue a career in graphic design or simply want to enhance your skills, this article will explore graphic design courses, both online and in-person, available in various countries such as India, the United States, Australia, Canada, Germany, and New Zealand.
Graphic Design Courses: Online vs. In-Person
When considering graphic design courses, one of the first decisions you'll need to make is whether to enroll in an online or in-person program. Each option has its own advantages and considerations.
Online Graphic Design Courses
Flexibility: Online courses offer a high degree of flexibility, allowing you to study at your own pace and on your schedule. This is ideal for those who may have other commitments, such as a job or family.
Access: Online courses provide access to a wide range of resources, tutorials, and software tools. You can learn from experts and professionals worldwide, gaining a global perspective on graphic design.
Cost-Effective: Online courses often come at a lower price point compared to in-person programs. You can save on commuting and housing expenses.
Diverse Learning Materials: Online courses offer a diverse range of learning materials, including videos, interactive assignments, and forums for collaboration with peers.
Global Networking: Online courses enable you to connect with fellow students, professionals, and instructors from all over the world, expanding your network and learning from a wide range of experiences.
In-Person Graphic Design Courses
Hands-On Experience: In-person courses provide hands-on experience in a physical classroom setting. This is valuable for those who learn best through direct interaction.
Immediate Feedback: You can receive immediate feedback from instructors and collaborate with classmates in real-time, facilitating a deeper understanding of design principles.
Structured Learning Environment: In-person courses offer a structured learning environment, which can help students stay focused and organized.
Access to Campus Resources: Students in in-person programs often have access to campus facilities and resources, such as design studios and libraries.
Graphic Designing in India
India has a thriving graphic design industry, with a growing demand for skilled professionals. Some renowned institutions offering graphic design courses in India include the National Institute of Design (NID), Industrial Design Centre (IDC) at IIT Bombay, and Srishti Institute of Art, Design and Technology. These institutions offer a variety of programs, including undergraduate and postgraduate degrees, as well as short-term courses.
Online options in India include platforms like Coursera, edX, and Udemy, which offer graphic design courses from both domestic and international providers. These online courses allow Indian students to access high-quality education without geographical constraints.
Graphic Designing in the United States
The United States boasts a wide range of prestigious institutions offering graphic design programs. Some top choices include the Rhode Island School of Design (RISD), Parsons School of Design, and the School of Visual Arts (SVA) in New York City. These schools provide a comprehensive education in graphic design, with both undergraduate and graduate degrees.
For those seeking online options, American universities and platforms like Coursera, edX, and Skillshare offer numerous courses. These courses cater to both beginners and experienced designers, providing a valuable opportunity to learn from industry experts.
Resources:
Graphic Designing in United States
Graphic Designing in Australia
Australia is known for its diverse and innovative approach to graphic design. Universities like the University of Sydney, RMIT University in Melbourne, and the University of Technology Sydney offer programs that cover various aspects of graphic design. Australia's strong focus on creativity and practical skills make it an appealing destination for graphic design enthusiasts.
Online graphic design courses are also widely available in Australia. Platforms such as TAFE Australia and Open Colleges offer flexible, accessible options for students looking to learn remotely.
Graphic Designing in Canada
Canada's graphic design industry is rapidly expanding, with a demand for creative professionals. Some prominent institutions in Canada, such as the Ontario College of Art and Design University (OCAD) and Emily Carr University of Art + Design, offer comprehensive graphic design programs.
Online education in Canada is supported by institutions like the University of Toronto, which provides various graphic design courses through Coursera. These courses are designed to cater to both national and international learners.
Graphic Designing in Germany
Germany is a hub for design and creativity. The country's strong economy and innovative spirit have resulted in a flourishing graphic design industry. Institutions like the Berlin University of the Arts (UdK Berlin) and the Bauhaus-Universität Weimar offer graphic design programs renowned for their quality and innovation.
For those who prefer online learning, German universities often provide courses and certifications through platforms like edX and FutureLearn, ensuring accessibility for international students.
Graphic Designing in New Zealand
New Zealand offers a unique and vibrant setting for graphic designers. Universities such as the University of Auckland and Massey University provide a range of design programs. New Zealand's rich cultural diversity and natural beauty can be a great source of inspiration for aspiring designers.
Online graphic design courses are available through platforms like Fiverr, which offers courses from New Zealand universities. These courses enable students from around the world to explore New Zealand's design culture and expertise.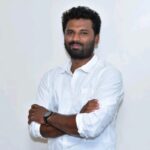 Rakesh Reddy is a SEO web marketer, with experience of managing global website customization and maintenance. His background in Market research, content marketing, competitive research, brand strategy, and account management. Worked as Digital Marketing and SEO Specialist in Picsart Inc (Bangalore), Neil Patel Digital India (Bangalore), Digicliff solutions (Bangalore), and Nikulsan Digital Agency (Bangalore)