About Microsoft Company
Microsoft Corporation is an IT-based American multinational company that manufactures and provides consumer electronics, computer software, personal computers, and other associated services. The company needs no introduction for its exceptional contribution to technological advancement in the world through the world-famous software product, Microsoft Windows operating systems, the Internet Explorer, the Microsoft Office Suite, and the Edge Web browsers.
The more you learn about the Microsoft company, the more insight you will get into its hardware contributions. It's hardware products like Microsoft Surface for touchscreen PCs and Xbox video game consoles. In the 2020 Fortune Global 500, Microsoft ranked 21 among the largest US corporations in terms of total revenue. By 2016, it became the world's largest software manufacturing company in the world by revenue. Alongside Google, Amazon, Facebook, and Apple, it's considered the big five companies in the US.
About Microsoft History
Here, you will get in-depth knowledge about Microsoft history starting from 1972, its foundation year till now. So, check them all.
1. Founding Chapter (1972-1985)
Bill Gates, along with his friend Paul Allen decided to utilize their skills in computer programming to do a business. In 1972, he founded the Traf-O-data to sell rudimentary computers for tracking and analyzing automobile traffic data. However, they went to pursue higher education at Harvard and Washington State University.
In 1980, the company entered into the Operating System business with their version of Unix, named Xenix. Slowly and progressively, the company expanded its market into the world with various divisions and new market releases.
2. Windows & Office (1985-1994)
On November 20, 1985, Microsoft released its first-ever version of Microsoft Windows. It was released as the graphical extension of the MS-DOS. After that, they moved their office and went public in 1986. This resulted in their rise in stock, making them billionaires. In 1990, the company released the Microsoft Office Suite with various applications like Microsoft Word and Microsoft Excel.
3. Expansion Into Web, Windows 95, Windows XP, and Xbox (1995-2007)
In 1995, with the internet tidal wave memo, Gates helped Microsoft receive more offerings, and the company expanded its product lines into the world wide web and computer networking. It became the only established company that enacted quickly to be a part of the world wide web from the beginning.
On August 24, 1995, Microsoft released Windows 95, with multi-tasking options and a new user interface. In 2001, it released another better version, named Windows XP. The company entered the video game console industry with its Xbox release in the same year.
4. Release of Microsoft Azure, Windows Vista, Windows 7, and Microsoft Stores (2007-2011)
Microsoft revolutionized the world by releasing Microsoft Office 2007, which is used to date in several corporations. It also released Windows Vista in the same year, focusing on people's security and additional feature requirements. In 2008, th3e company entered into the cloud-computing business with its own cloud database platform named Azure.
5. Latest Achievements
Between 2011-2014, Microsoft introduced the world with Windows 8/8.1, Xbox One, Outlook.com, And Surface Devices. Later, between 2014-2020, it released the far better version of OS, which is Windows 10. It also released Microsoft Edge and HoloLens in these years. Recently, the company released acquisitions, Windows 11 and Xbox series X/S.
Final Thoughts
Microsoft is one of the leading IT giants globally that always comes up with something innovative that changes the face of technological assistance worldwide.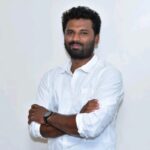 Rakesh Reddy is a SEO web marketer, with experience of managing global website customization and maintenance. His background in Market research, content marketing, competitive research, brand strategy, and account management. Worked as Digital Marketing and SEO Specialist in Picsart Inc (Bangalore), Neil Patel Digital India (Bangalore), Digicliff solutions (Bangalore), and Nikulsan Digital Agency (Bangalore)