Chatbots and conversational AI are often used interchangeably, but they refer to slightly different things.
A chatbot is a computer program that simulates human conversation through voice commands, text chats or both. They are designed to automate interactions with users, usually through a messaging platform, mobile app, or website. Chatbots can be rule-based, self-learning, scripted, or hybrid, depending on the complexity of the tasks they are designed to perform.
Conversational AI, on the other hand, is a broader term that encompasses the technologies and techniques used to build chatbots and other conversational interfaces. It includes natural language processing (NLP), machine learning, and other technologies that enable machines to understand and respond to human language. Conversational AI can be used to build a wide range of applications, including chatbots, virtual assistants, voice assistants, and more.
In summary, a chatbot is a specific application of conversational AI, while conversational AI is the technology and methodology that enables the creation of chatbots and other conversational interfaces.
Related resources:
Related tools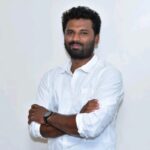 Rakesh Reddy is a SEO web marketer, with experience of managing global website customization and maintenance. His background in Market research, content marketing, competitive research, brand strategy, and account management. Worked as Digital Marketing and SEO Specialist in Picsart Inc (Bangalore), Neil Patel Digital India (Bangalore), Digicliff solutions (Bangalore), and Nikulsan Digital Agency (Bangalore)