Is Bluehost Really Worth It?
Yes, Bluehost is generally considered a trustworthy and reliable web hosting provider. They have been in the industry for over 17 years and are one of the leading hosting companies, powering millions of websites worldwide. Bluehost is recommended by WordPress, the most popular content management system, which speaks to their credibility.
Bluehost offers a range of hosting solutions, including shared hosting, VPS hosting, dedicated hosting, and more. They provide a robust infrastructure, reliable uptime, and fast server performance. Bluehost also offers a user-friendly interface, making it easy for both beginners and experienced users to manage their websites.
Additionally, Bluehost provides excellent customer support, available 24/7 via phone, live chat, and email. Their support team is knowledgeable and responsive, assisting customers with any hosting-related issues they may encounter.
It's important to note that individual experiences may vary, and it's always a good idea to do thorough research and read reviews before choosing any web hosting provider. However, based on their reputation, track record, and the positive feedback from many users, Bluehost is generally considered a trustworthy option for hosting your website.
Is Bluehost free or paid?
Bluehost is a paid web hosting service. While they do offer different hosting plans at various price points, Bluehost does not provide a free hosting option. They provide reliable hosting services with features such as a free domain name, SSL certificate, and 24/7 customer support. The pricing of Bluehost plans depends on the specific package and features you choose.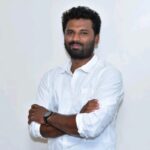 Rakesh Reddy is a SEO web marketer, with experience of managing global website customization and maintenance. His background in Market research, content marketing, competitive research, brand strategy, and account management. Worked as Digital Marketing and SEO Specialist in Picsart Inc (Bangalore), Neil Patel Digital India (Bangalore), Digicliff solutions (Bangalore), and Nikulsan Digital Agency (Bangalore)