Future Of Healthcare Startups In India
According to the 2018 stats, there were 4892 healthcare startups in India. In all, the healthcare startups in India have accumulated a total of $504 million from 2014 to 2018. By 2022, the Indian healthcare market value will reach up to $372 billion.
Despite such huge numbers and big stats, you may be wondering why the health tech startups couldn't make it big in this sector. Well, the future of healthcare startups in India depends on the entrepreneurs' decision-making and their approach to make the startup a big hit success. Here you will learn everything about the healthcare startups in India. So, let's dive in.
Healthcare Startups In India: Reasons For Its Boom
In the last 2-3 years, there has been a significant boom in the healthcare industry, with more than 4000 startups. A few primary reasons for this boom in health tech startups are:
The complete startup ecosystem in the world witnessed a boom in the previous 2-3 years. More entrepreneurs were coming up with their innovative ideas in this sector.
Startups that are created with the aim to create a social and community impact are appreciated, encouraged, guided, and most importantly, funded for support. This opportunity has led the startups in the healthcare industry to grow rapidly and efficiently.
Healthtech Startups In India: How Can They Succeed In The Future Too?
Health tech companies have to remember that the speedy recovery of their patients is the ultimate way for their effective growth and sustainability in the long run. Also, the doctors have to keep in mind that taking good care of their patients is the primary duty; everything else is secondary.
The startup owners have to do simple things like catering to the explicit needs of the patients and doctors. For instance, if any healthcare startup can connect a patient with the right doctor and consistently brings in more patients for the doctor with convenient schedule management and a good patient-doctor relationship, the company will make a fortune.
Healthtech Startups In India: What Are They Missing Out?
Healthtech startups in India are facing the issue of poorly-created design and interface. This is because the engineers take resources from the US textbooks, foreign resources, and the US healthcare system and their websites. This lacks the reflection of the way Indian doctors operate here, nor their workload. They lack the practical use of EMRs in creating the Indian healthcare setup interface. The ideal solution is to spend some valuable time with Indian doctors and their clinics and keep some doctors in the startup team.
Final Thoughts
The healthcare sector cannot be disrupted with technology, but it's infusion makes the availability and accessibility easier for patients. The future of these startups in India will significantly rise and not fall down as rapid digitization will evolve everything eventually.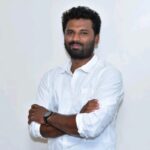 Rakesh Reddy is a SEO web marketer, with experience of managing global website customization and maintenance. His background in Market research, content marketing, competitive research, brand strategy, and account management. Worked as Digital Marketing and SEO Specialist in Picsart Inc (Bangalore), Neil Patel Digital India (Bangalore), Digicliff solutions (Bangalore), and Nikulsan Digital Agency (Bangalore)