Best Software for School Management System
Finding the best School Management Software/Software for your business is now simple and faster! Find the perfect best School Management Software/System.
Top and Best Software for School Management System
MyClassCampus – India's leading school ERP software
MyClassCampus is an All in One ERP solution with one of the Most Advanced Mobile Apps to help institutes operate most effectively.
Starting Price: Available on Request
Mobile App: Yes
Free Trial: Yes
Schoolknot – School Management software Company
Schoolknot.com provides Mobile ERP to schools.
Starting Price: ₹10 Student/Month
Mobile App: Yes
API: Yes
Free Trial: Yes
Chanakya ERP – Innovating Schools
Chanakya ERP is a multipurpose school/college management software used by many educational institutions.
Starting Price: ₹18000 Per Year
Clobas – BEST SCHOOL ERP – (Cloud Portal + Mobile App )
CLOBAS is a cloud-based campus management system designed to help educational institutions accelerate growth and enhance their operational efficiency.
Mobile App: Yes
Entab
Most user-friendly school management system
Implemented in 13000+ schools, Entab provides a cloud-based solution to easily manage the school daily administrative tasks.
Starting Price: Available on Request
Mobile App: Yes
Free Trial: Yes
HDSchool – A robust school management software
HDSchool is a school management system which offers a robust set of features, such as course management, payroll, and more.
Starting Price: ₹1300 Per Month
Free Trial: Yes
Edunext Technologies – School Management Software
India's most appreciated school ERP, Edunext school management software is cloud based School Management Software ensuring robustness and scalability.
Starting Price: Available on Request
Mobile App: Yes
Free Trial: Yes
Iitms – School Management System Software
MasterSoft offers Education ERP Solutions that ensure management of all academic & non academic operations while optimising resource utilization and ensuring transparency across all departments.
Starting Price: Available on Request
Mobile App: Yes
Free Trial: Yes
More Information about School Management Software:
School Management Software Features:
Easy User Interface (UI)
Personalised, role-based access
Easiest and Fastest Implementation of Any ERP
Easiest ERP to Learn and Use
Free Demonstration
Works across Platforms
Live support
Multi-User Functionality
Customisable Modules
Data Security and Backup
Cost and Energy Saving
SMS and Email Integration
School Management Portal Benefits
We can create below school management portals for easy navigation
Principal Portal
Management Portal
Teacher Portal
Parent Portal
Administrative Portal
Academic Portal
Communication Portal
Financial Portal
FAQ:
What is School Management Software?
A School Management Software is a collection of school instructions based on daily basis plans, and it's specially designed to monitor the day to day activities of schools. The School Management System allows schools to digitally analyze the daily tasks.
How much does a school management System cost?
The cost of school management software depends on various aspects like – number of modules, student volume, features & implementation services, etc.
Which one is the most important module in the school management System?
Admission, Payment, Online Examination, Day to Day Activities
What are the types of these solutions available in the market?
Currently, School Software modules are in offline type as well as online type. Cloud solutions are also available.
Is it difficult to use the School Management System?
Not at all.
Which software is used in school?
The term includes everything from student information systems and classroom management software to reference management software and language learning software, and many more.
Is Google classroom software?
Google Classroom is a cloud-based learning management system that is a part of Google Apps for Education.
What are the school management software modules?
School administration module
Student Module
Assessment module
HR module
Resource Module
Campus management module
Examination management module
Leave, and attendance module
School timetable module
Student fee management and payroll system
More Software and Tools: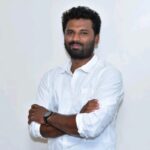 Rakesh Reddy is a SEO web marketer, with experience of managing global website customization and maintenance. His background in Market research, content marketing, competitive research, brand strategy, and account management. Worked as Digital Marketing and SEO Specialist in Picsart Inc (Bangalore), Neil Patel Digital India (Bangalore), Digicliff solutions (Bangalore), and Nikulsan Digital Agency (Bangalore)