Here are a few tips for creating effective voiceovers for video and audio ads:
Use a strong, confident, and engaging tone to capture the listener's attention and create a sense of urgency.
Use a clear and concise script that highlights the key benefits of the product or service being advertised.
Use storytelling techniques to create an emotional connection with the listener and make the ad more memorable.
Use a conversational tone and avoid using industry jargon or complex language that may be difficult for some listeners to understand.
Tailor the tone, style and pace of the voiceover to align with the target audience.
Use a good microphone to ensure high-quality audio.
Use sound effects and music sparingly, and ensure that they do not overpower the voiceover.
Test the voiceover with a small group of people from the target audience to ensure that it resonates with them.
Use a professional voiceover artist to ensure that the ad sounds polished and credible.
Related resources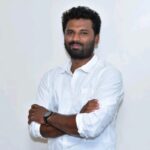 Rakesh Reddy is a SEO web marketer, with experience of managing global website customization and maintenance. His background in Market research, content marketing, competitive research, brand strategy, and account management. Worked as Digital Marketing and SEO Specialist in Picsart Inc (Bangalore), Neil Patel Digital India (Bangalore), Digicliff solutions (Bangalore), and Nikulsan Digital Agency (Bangalore)